Ethnic Indian Sarees :: Sambalpuri cotton sarees
---
The oldest and largest city in Odisha is Sambalpur, it lies on the bank of Mahanadi river. Sambalpuri sarees are woven on a handloom, these sarees have awarded Geographical Indications(GI) tag as 'Sambalpuri Bandha Saree & Fabrics'. The official language of this place is sambalpuri, the localites of this place is called as Sambalpuriya. Sambalpuri sarees are produced in the Sonepur, Bargarh, Sambalpur, Balangir district, Boudh District of Odisha. The hands behind these traditional masterpieces sarees are Bhulia weaving community and to weave one Sambalpuri saree it may take around three days to a fortnight.
Sambalpuri sarees are locally called by the name 'Sadhi', these beauties are available
Sambalpuri pure cotton sarees
Sambalpuri silk sarees
Variants in Sambalpuri sarees are
Bomkai sarees or Sonepuri sarees
Pasapali sarees
Barpali sarees
Bapta sarees
The shopping euphoria
A bunch of products showcasing Sambalpuri products are Sambalpuri sarees, Sambalpuri Salwar Kamez curtains, bedsheets, dewan sets, sofa covers, towels, dress materials and Sambalpuri Kurti.
Fabric care for Sambalpuri cotton saree
Do check out for specific care instructions on the garment tag once you purchase and follow the instructions carefully, it addition to it, here are certain guidelines
Good to give for dry clean, if washing these stunning sarees at home than, wash them separately natural dyed colors might tend to bleed, if color bleeds not to worry, after wash it will give a rustic look
Gentle care is needed, avoid bleach or other harsh chemicals and use mild detergent for washing
Once wash cycle is done dry these sarees in a shade, dyes might start to fade under direct sunlight
One can iron these sarees in medium-low heat
Avoid storing these sarees in polythene bags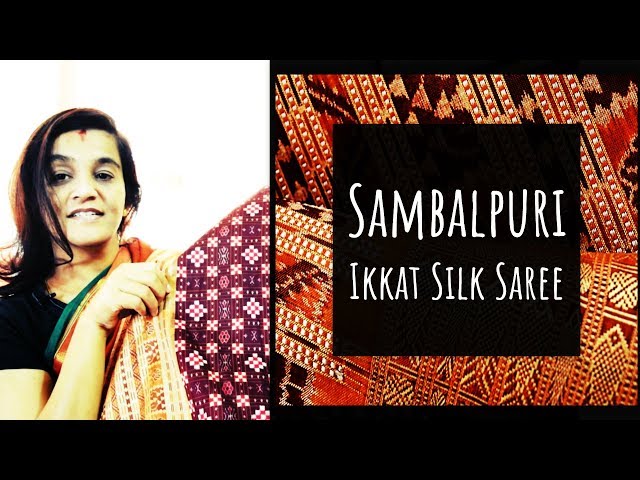 * Click the image above to watch this video on Youtube ↗